Laser engraving with students in school
How do we go laser engraving with students in school
Lasers are incredibly versatile, and can be incorporated into a variety of courses. We also find that Monport laser machines are exceptionally popular in schools outside the classroom setting, as they can also be used for creating student or teacher awards, cutting classroom signage in-house, creating promotional products for school fundraisers, etc.)Depending on the class subject and curriculum, we've seen lasers used in all kinds of courses including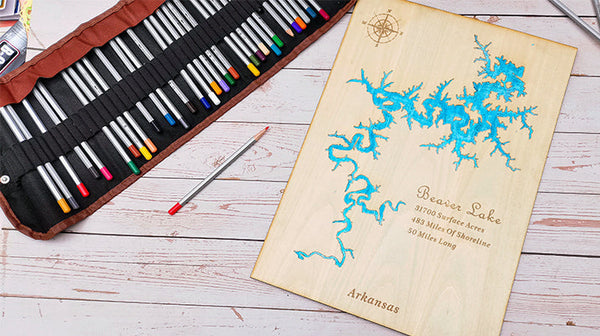 Woodshop/Woodworking

 

Industrial arts

 

Fashion courses & labs (for cutting patterns and fabric, and other

 

substrates to create accessories such as pendants and earrings.

 

Technology classes

 

Art/design/photography courses
Startup sequence

 

Focusing the laser and positioning your material

 

Corel Draw steps

 

Job Control steps

 

Cleaning up after your lesson
From smart boards to tablets, 3D printers to laser cutters, more and more schools are bringing hands-on, interactive technology to the classroom. Whether it is an industrial technology course, art lab, schools and universities incorporating new technology in the classroom are engaging more students and creating active learners.Laser cutting/engraving systems are fast becoming one of the most in-demand tools to add to the classroom, or in some cases, build an entire curriculum around. Laser cutters are versatile, easy to use, and safe. Not to mention incredibly fun to use. What is cutting&engraving with students by laser machine. 
Why we start Laser cutting&engraving project with students in school?
What is education? Education is to help our students find a way which connected them and the world. Which person we need nourish in the future? We aren't lack of the person who work no any changes only copy the work day by day. If so, machines can do that. We are lack of the person who can do creation in the every industry. We are lack of the children who can develop the new products, new technology, unknown world, and have a new idea. How do we nourish the children like this, That is the duty of every teacher, the hope of every parent. Owning a Monport Laser CO2 machine can help your students to connected them and the world. here are two main categories in which we see educational facilities adding laser technology: specific classes for tailored applications,  First we'll take a look at different types of courses using lasers. From industrial shop classes to art to architectural design, schools are discovering what a powerful tool a laser can be in engaging, inspiring, and educating students. Lasers in the classroom can build critical thinking and problem solving skills, foster creativity, encourage peer collaboration, and create more engaged and successful teachers.
The versatility of the laser means that there are naturally some hidden benefits to incorporating this type of equipment in your school. It's up to your discretion if you want to share all of these money saving ways to use the laser machine outside the classroom, or if you want to keep them to yourself!
Awards and Plaques 
There are numerous awards that your school gives out every year - why not create your own custom awards and trophies with the laser? Creating and producing custom awards can be expensive. Bringing these services in house can have a positive impact on school budgets.
School Signage 
Schools need signage throughout their campuses. Classroom signs can be customized for the teacher and room number in just a few quick steps. Directional signs can be created to direct students and visitors through the campus, and architectural signage even be made to showcase your school mascot.
Fundraising Campaigns
When your school is planning their next fundraising campaign, how about something involving the laser machine? You can custom etch laptops for a donation, or create a commemorative laser-cut holiday ornament to sell? Or create special etched keychains with your school logo. The ideas are endless!
Booster Gifts 
Are you looking for a special gift to give to boosters of your school? How about a cozy fleece with the booster's name and school logo engraved? Or personalized travel coffee mugs or water bottles? Even the simplest gifts can mean so much more when customized with the laser.
Club Use
Does your school have clubs that could utilize a laser? Imagine what projects an engineering club or art club could create with access to a laser system. The laser may even spark the idea for a new club, such as an architecture club, that could use the laser for architectural modeling projects!
Events
From sporting events to dances to science fairs, the laser can add a great benefit to your school. Students can use the laser to create signage for the event, create custom giveaways, and add laser cutting to a science project.
Which laser basic knowledge we can design for our students?
Innovation is inseparable from the accumulation of basic knowledge, if we want to user laser machine to create, it needs our students who know some basic knowledge, such as computer knowledge, software knowledge-CorelDraw, if there is no any, only ideas, You can go on the lessons. when you changed your ideas to fact products, Your students will have a great sense of achievement, this kind achievement will inspire them create more ideas. Which lessons we can design with our students by the Monport machine, these lessons as below we advised, you also design different lessons base on the different students.
 

Customized Games

 

Assembly Instruction Designers

 

Noticing Patterns

 

Mindful Patterns for Peace

 

Tiny Homes Challenge
Spinning Tops

 

Mirror Light Reflection

 

Illuminated Cuff Bracelet

 

Fairy Light Illuminated Banner

 

Illuminated Solar System

 

Classroom Flair
Wooden and Acrylic Puzzle with your Monport

 

Balance Scale

 

Animated Servo Motor Robot

 

Gear-Spun Art

 

Penny Drop Game

 

Step-By-Step Tracker

 

Basic Circuitry with Monport

 

Tracing with Mirrors
Every project can improve students' hands-on ability, already understanding of existing objects in life well. Inspiring them to create different products with their hands and brains, creation from life and higher than life. However, it is great that when you changed these creation into the fact product and and the things in the life. Make our students to come true the goal that from research-create-design-connect them with the world.
Final Thoughts
 The greatness of art is that there is no right or wrong answer. It's all about getting better and creating something to be proud of by laser machine. School introduced the visual arts into optics and photonics to students by laser projects. For year-end surveys, often used to evaluate the success of workshops. In this case, students were asked to think about all the workshops for the year and then: 1)write comments about the workshop they liked the best and what they learned in that workshop 2)which workshop needed improvement and why 3) which must do workshop for next year. In year-end meetings with teachers,Though the laser light show was not just entertainment, one student wrote, "my absolute favorite activity was the laser light show because it was interesting how he explained how the machine worked, that were the best were the ones that they were highly engaged in using their creativity and they took something home. At present monport laser can give the discount for teachers and students. Welcome to teachers' inquiy!