What can you do with Monport? Materials, projects and more.
Join and create with Monport!
Using the Monport laser engraver, you can work with a variety of project materials, from wood, acrylic, leather to fabric or glass, and more. The idea of the laser engraving machine project is more than that. You can combine materials and elements to create unique creations. The only limitation of laser engraving creativity is your imagination.
With Monport laser engraving machine, your laser engraving journey begins from now on!
What can you do with a Monport laser engraver?
The materials used to develop the concept of laser engraving are mainly divided into two categories, metal and non-metal. Monport provides two types of laser cutting machines most commonly used in the market: CO2 laser engraving machine and optical fiber marking machine.
In general, the materials that CO2 or fiber lasers can mark, engrave or cut are almost unlimited. CO2 laser engraving machine is mainly used to realize the laser engraving concept of non-metallic materials. The fiber laser machine mainly realizes the idea of laser engraving metal. Both laser engraving machines can be found on Monport's official website. With these two types of laser engraving machines, you can realize a variety of laser technologies: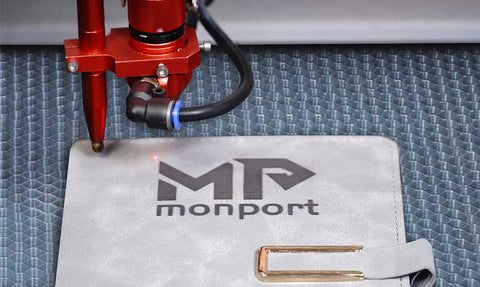 Laser engraving is a process where the laser beam physically removes the surface of the material to expose a cavity that reveals an image at eye level. The laser produces high heat in the engraving process, which leads to the evaporation of the material. This is a fast process because each pulse evaporates the material. This creates a void on the surface that can be noticed by both the naked eye and the touch. To use the laser engraving machine to form deeper marks, repeat several times.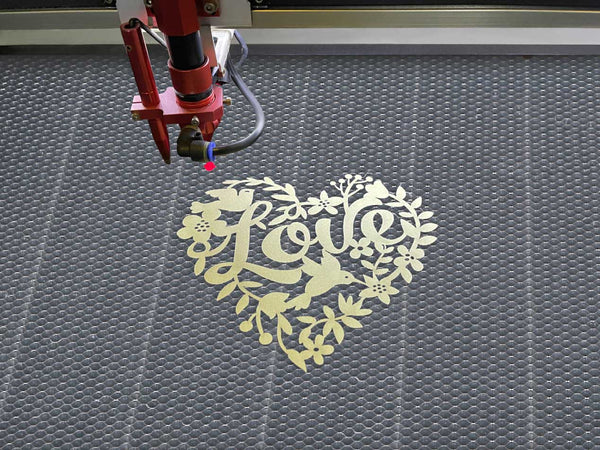 Laser cutting is a production technology that uses light beam to cut various materials and thicknesses. The size of laser cutting machines varies greatly. Monport has a small desktop laser engraving machine with a power of 40W to a super large industrial laser cutting machine with a power of 80W. It can meet different cutting needs. Laser cutting machine can cut a variety of materials; The only criterion is that the cut material can absorb the light of the laser beam, evaporate when exposed, and will not release corrosive gases that will harm the laser.  For Monport, most wood, acrylic and leather can be cut by laser cutting machine.
Laser marking refers to the situation that occurs when the beam interacts with the material surface to slightly change its characteristics or appearance. This is achieved by slowly moving a low-power beam on the material using a method called discoloration, which can produce high contrast marks without damaging the material. The laser heats the material, resulting in oxidation under the surface and blackening the material. It applies low temperature to metal surface annealing. All this is done while keeping the surface intact.
Laser etching is a subset of laser engraving, which occurs when the heat of the beam causes the surface of the material to melt. The laser beam uses high temperatures to melt the surface of the material. The molten material expands and produces raised marks. Unlike engraving, the etching depth is usually no more than 0.001 inches. It can be performed on bare, anodized or electroplated metal surfaces, as well as polymers and ceramics.
Laser coding technology is a popular non-contact permanent high-quality coding technology. The laser system is suitable for permanent coding of text, time and date, bar code, serial number, etc. When the continuous ink jet printing system is not practical, this technology is an ideal coding alternative. Compared with other coding systems, laser technology has many advantages. Due to the ability to create high-quality, permanent discrete markers, laser code is very suitable for demonstrating very important applications. The laser system does not need to purchase ink or consumables to encode the product, which reduces the cost of ownership and reduces the maintenance and downtime during the life of the system. Due to the lack of ink and other liquids, laser coding system is an environmentally friendly choice for manufacturers who need to mark their products. Both CO2 and fiber laser systems can produce permanent and clean marks on various substrates.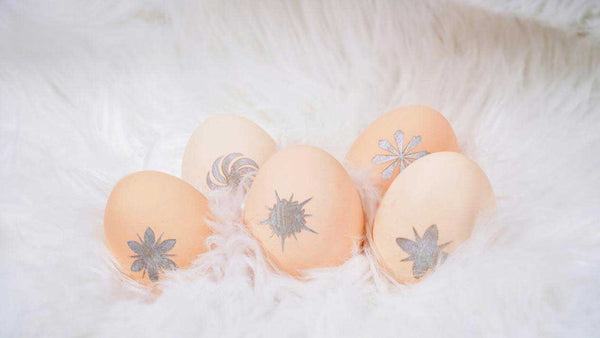 Food laser labeling is a special application of CO2 laser marking. By laser engraving logos and bar codes on food, you no longer need traditional plastic packaging or label stickers. Laser engraving food is not only more eco-friendly, but also natural brands are non-toxic, safe and efficient. In addition, in the long run, it is more cost-effective to choose to use laser engraving machines to mark food.  
Materials that we have explored with Monport.
Monport laser engraving machine can safely engrave or cut any laser-compatible material like wood/glass/acrylic/fabric/leather/paper/cardboard/  rubber etc; Don't forget to keep a list of all your laser engraving ideas. If you have any laser cutting machine ideas which you want to test and try, make a record!
Here is the record sheet that Monport has explored. It's about laser engraving project, speed and power completed by Monport 80w laser engraver for your reference.
| | | | | |
| --- | --- | --- | --- | --- |
| Material | Power | Speed | Type | Projects |
| Basswood board | 25~30% | 20mm/s | Cut | Phone holder |
| Cardboard | 15~25% | 300 mm/s | Engrave | Plates |
| Cardboard | 25~30% | 15 mm/s | Cut | Plates |
| Glasses | 15~20% | 100 mm/s | Engrave | Glasses |
| Acrylic | 65~70% | 8mm/s | Cut | Acrylic plates |
| Leather | 35%—55% | 30mm/s | Engrave | Leather notebook |
| Paper(Cardstock) | 10%—15% | 800 mm/s | Engrave | Artwork |
| Paper(Cardstock) | 15%—25% | 100 mm/s | Cut | Artwork |
| Toast | 30~35% | 200 mm/s | Engrave | Customized toast |
| Eggs | 20~25 % | 200 mm/s | Engrave | Coding eggs |
| Ceramic(8mm) | 85%~100% | 20mm/s | Engrave | Panda engraving |
What projects can I create with Monport?
Whether you are just starting production and looking for a starting point, or experienced manufacturers want to expand in new directions or make new attempts on the current road, there are many opportunities to make amazing laser cutting products and profit from them!            
With Monport laser, you can create a lot of projects, and more than that: 
Occasions & holidays         
Christmas Tree Ornaments
Laser-Cut Christmas Trees
Wooden Christmas nameplate
Birthday gifts
Thanksgiving notebook
Halloween pumpkin                           
Professions & Industry
Packaging projects
Advertising projects
Medical projects
Mechanical engineering parts
Logo & Sign
Labeling projects
Material series:          
Wood
Wooden photo frame
Mosaic
Model
Wood crafts
Personalized gifts
Leather                      
Leather patches
Crafts
Clothing
Bracelets
Belts
Shoes
Purses
Wallets
Briefcases
Fashion Accessories
Office products
Fabric & Textiles
Fashion and clothing
Digital engraving-clothing( Sportswear, twill, banners, flags)
Plush toys
Household items: Curtains, sofas, pillow
Floor coverings: Carpets and mats
Large objects: Parachutes, tents, sails, aviation carpets
Glass
Wine glasses
Glass jars
Glass beer mugs
Champagne flutes
Wine bottles
Glass plates
Drinking glasses
Decorative pieces made from glass, crystal and hand-blow
Rubber
Stamp making            
Outdoor signs            
Handicraft            
Office and school supplies            
Printing plate            
Digital printing
Flexographic printing
Rubber-based printing plate production 
Cardboard
Arts and crafts
Custom boxes and packaging
Business cards and other professional supplies
Signs and displays
Greeting card
Invitation
Table card 
Delrin/POM
Automotives
Industrial equipments
Consumer goods
Medical equipments
Electrical equipments 
Acrylic
Awards
Display fixtures
Desk accessories
Frame
Business card 
Ceramic
Marble memorial plate slab
Ceramic cups with logo
Customized flowerpot laser marking on ceramics
Personalized memorial stone
Some projects that I created with Monport laser engraver: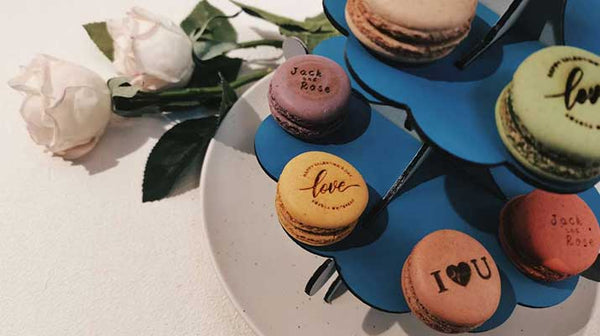 Laser cutting 3mm Cardboard-Deer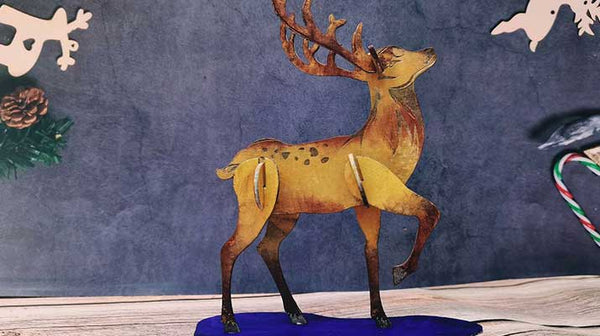 Laser cutting 3mm Basswood board-Airplane Model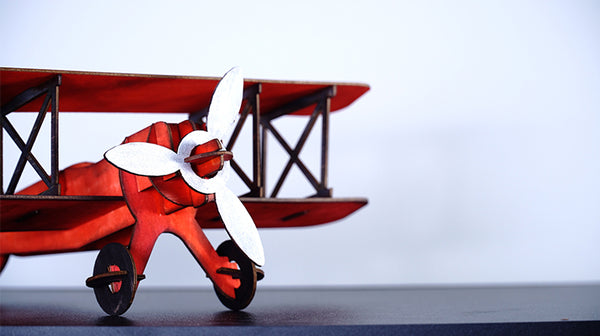 Laser cutting 3mm Basswood board-Pig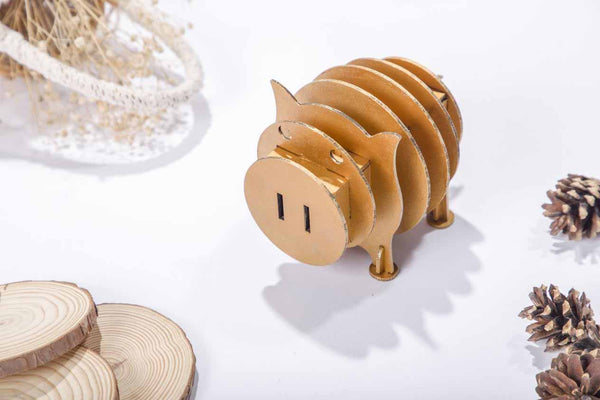 Laser cutting 3mm Cardboard-Happy new year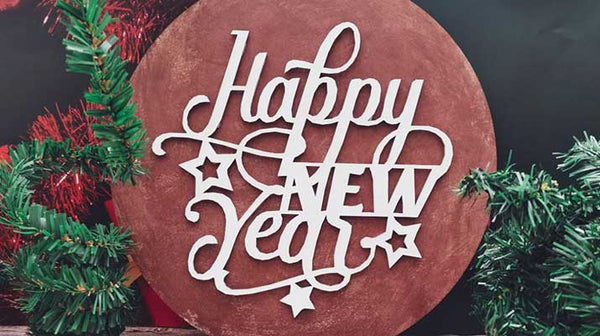 Laser engraving 3mm Basswood board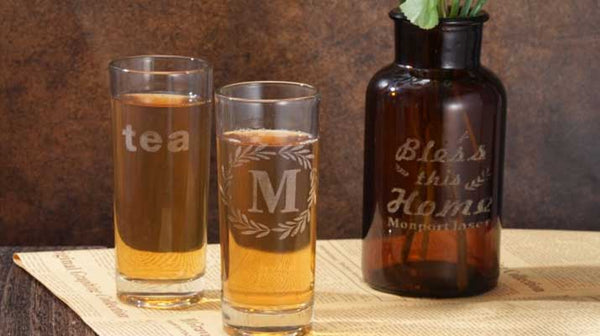 Laser cutting & engraving cardboard-Gift cards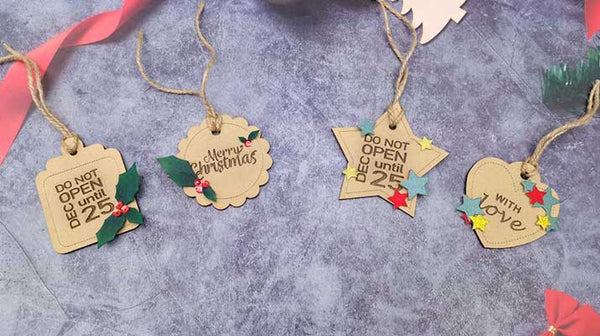 Laser engraving leather notebook-Thanksgiving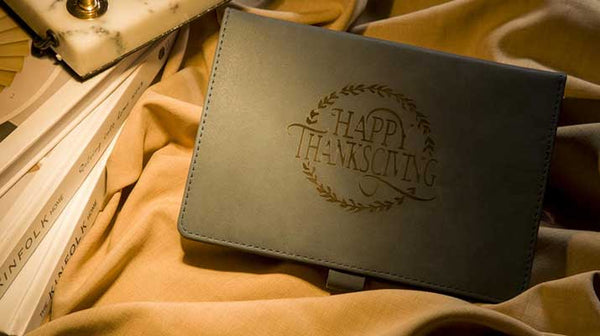 We think highly of ideas of all the lovely makers and strive to help them to create more physical products, including not only artworks, but also practical items, which can make our life better and more interesting. 
Most of all, have fun and be a part of our facebook comunity, post your laser engraving machine project, ask for advice and enjoy it. We all start from now on, the best way to enter the laser world is to sneak into it! join and create with Monport to build a happier life!