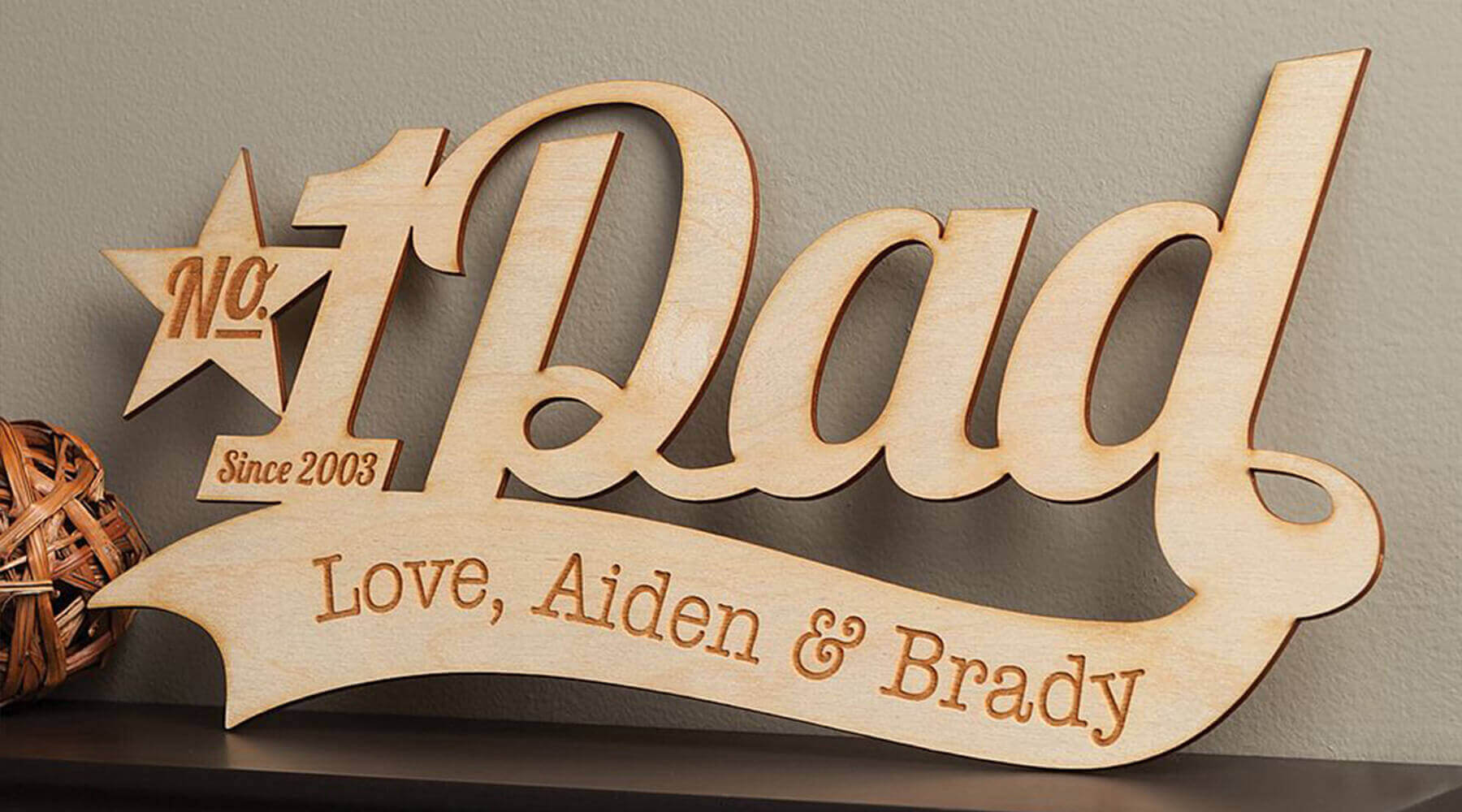 The Best Laser Engraved Gifts for Father's Day
Father's Day is right around the corner, and if you're in charge of getting a gift for your dad, brother, husband, or another father figure in your life, then you're probably scrambling for ideas.

Fortunately for you, we've rounded up 10 personalized laser-engraved Father's Day gifts that will help you find the perfect present for this special day.
5 Personalized Laser Engraved Father's Day Gifts
Father's Day is just around the corner, and it's time to start thinking about gifts. If you're looking for something special and personal, why not consider laser engraving?
Laser engraving is a great way to personalize gifts. You can put names or initials on almost anything – from shirts and mugs to keychains, golf balls and more. The possibilities are endless!
Here are 10 personalized laser-engraved Father's Day gifts that will make any dad happy:
 1. Golf Balls Engraved Gift

Why not get dad his own set of golf balls? The best way to do this is by laser engraving them with his name and any other details. Laser engraving adds a personal touch to any item, so it makes sense that this would work well on golf balls. This is a gift that will be treasured forever by your dad!
 2. Laser Engraved Bottle Openers

Dad probably doesn't have enough bottle openers lying around his house! This could be because he doesn't drink enough beer or because all of them are broken! Either way, this is an easy fix – just get him one of these awesome laser-engraved bottle openers!
 3. Laser Engraved Key Chains

Keychains make great gifts for fathers because they can be personalized with their names and initials so that you always have something to remind you of them! You can also use keychains to create a matching set with other family members by adding their names too! These keychains come in many different shapes and sizes so you can find one that fits his personality perfectly!
4. Personalized Laser Engraved Wallet for Dad

A wallet is a must-have item for every man, but this one is extra special because it can be personalized with any name or phrase up to 14 characters long! Plus, the wallet comes in an elegant gift box so it will be ready to give as soon as it arrives at your doorstep!
5. Personalized Coaster with Bottle Opener
 
This personalized coaster with a bottle opener is the perfect way to let Dad know you appreciate him. The coaster can be engraved with any name or phrase. It also comes with a personalized gift box so it's ready to go when it arrives at your doorstep.
Design Considerations

When it comes to customizing your gift, there are a few things to consider. The first and most important thing is the message you want to convey. Do you want your dad to know how much he means to you? Maybe a simple "I love you" will do the trick! Or maybe something more sentimental like "Thank You For Being My Dad" would be better suited for this special occasion.
Next, think about what materials fit best with the message of your gift. Is he into sports? Maybe consider engraving his name on an item made out of metal or wood (like a baseball bat). If not, perhaps something more modern like plastic would work well instead!
Finally--and this one may seem obvious--make sure whatever material(s) chosen fit within budget constraints while still remaining within budget constraints!

How to Make Money From Laser-Engraved Gifts

How to make money from laser-engraved gifts? Use them as promotional items or give them away as freebies when you sell your products or services. For example: if you're a real estate agent, why not offer a free laser engraved keychain with every property listing? Or if you own an auto repair shop, give out custom engraved pens with every car wash. The possibilities are endless!