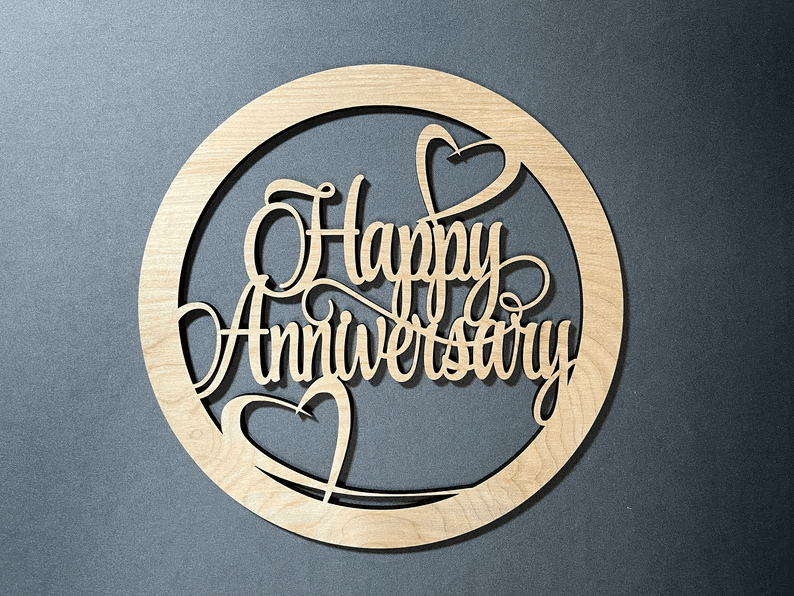 Celebrate Special Moments With Monport Laser Anniversary Gifts
Anniversaries are a time to celebrate the love and commitment that two individuals share. Whether it's a milestone anniversary or a yearly celebration, finding the perfect gift that captures the essence of the occasion can be a challenge. This is where Monport Laser comes in. With their state-of-the-art laser engraving machines, you can create unique and personalized anniversary gifts that will be cherished for a lifetime. In this blog, we will explore the world of laser anniversary gifts and provide you with some interesting engraving ideas to make your gift truly special.
Laser Anniversary Gifts: The Perfect Choice
When it comes to anniversary gifts, laser engraving adds an extra touch of elegance and personalization. Monport Laser's engraving machines allow you to etch meaningful messages, dates, and even images onto a wide range of materials, including metal, glass, wood, and acrylic. This versatility opens up a world of creative possibilities, ensuring that your gift will be truly one-of-a-kind.
Engraved Anniversary Gifts: Make it Personal
One of the best ways to make your anniversary gift truly special is by adding a personal touch through engraving. Monport Laser engraving machines offer endless possibilities for customizing your gift. Here are a few engraving ideas for anniversary gifts that are sure to impress:
 
Personalized Photo Frames: Engrave the couple's names, anniversary date, and a heartfelt message on a beautiful photo frame to hold their favorite memory together.

Customized Engraved Jewelry: Engrave a special message or significant date onto a pendant, bracelet, or ring for a truly unique and sentimental gift.
 
Engraved Wine Glasses: Celebrate the couple's love with a set of engraved wine glasses, each with their names and anniversary date. Perfect for toasting many more years together.
 
Customized Cutting Board: Engrave the couple's initials, wedding date, or a meaningful quote onto a wooden cutting board. A practical yet sentimental gift for the couple who loves to cook together.
 
Personalized Keychains: Engrave keychains with the couple's initials and a special message. Every time they grab their keys, they'll be reminded of your thoughtful gift.
 
These are just a few ideas to get your creative juices flowing. The options are truly endless with Monport Laser's engraving machines. Let your imagination run wild and create a gift that is as unique as the couple you're celebrating.
 
Celebrate Every Anniversary with Monport Laser

Monport Laser offers a wide range of laser machines that cater to various needs and budgets. Whether you're an individual looking to create a special anniversary gift or a business that wants to offer personalized engraving services, Monport Laser has the perfect solution for you. Desktop laser engravers, industrial CO2 laser cutting machines, and fiber metal laser markers are known for their reliability, precision, and ease of use, making your engraving experience a breeze.
 
By choosing Monport Laser as your go-to provider for laser engraved anniversary gifts, you are not only giving a meaningful and personal present, but you're also supporting a brand that values quality and customer satisfaction.
Conclusion

Whether you're celebrating a milestone anniversary or want to make every yearly celebration memorable, Monport Laser be your partner in creating unforgettable laser anniversary gifts. With their help, you can create a lasting impression and celebrate special moments in the most personalized and heartfelt way possible.
Remember, the key to a memorable anniversary gift lies in the thought and effort you put into it. Let Monport Laser engraving machines unlock the potential for truly unique and personalized gifts that will be treasured forever. Start exploring your engraving ideas for the anniversary today and make your gift a true reflection of the love and commitment you celebrate.