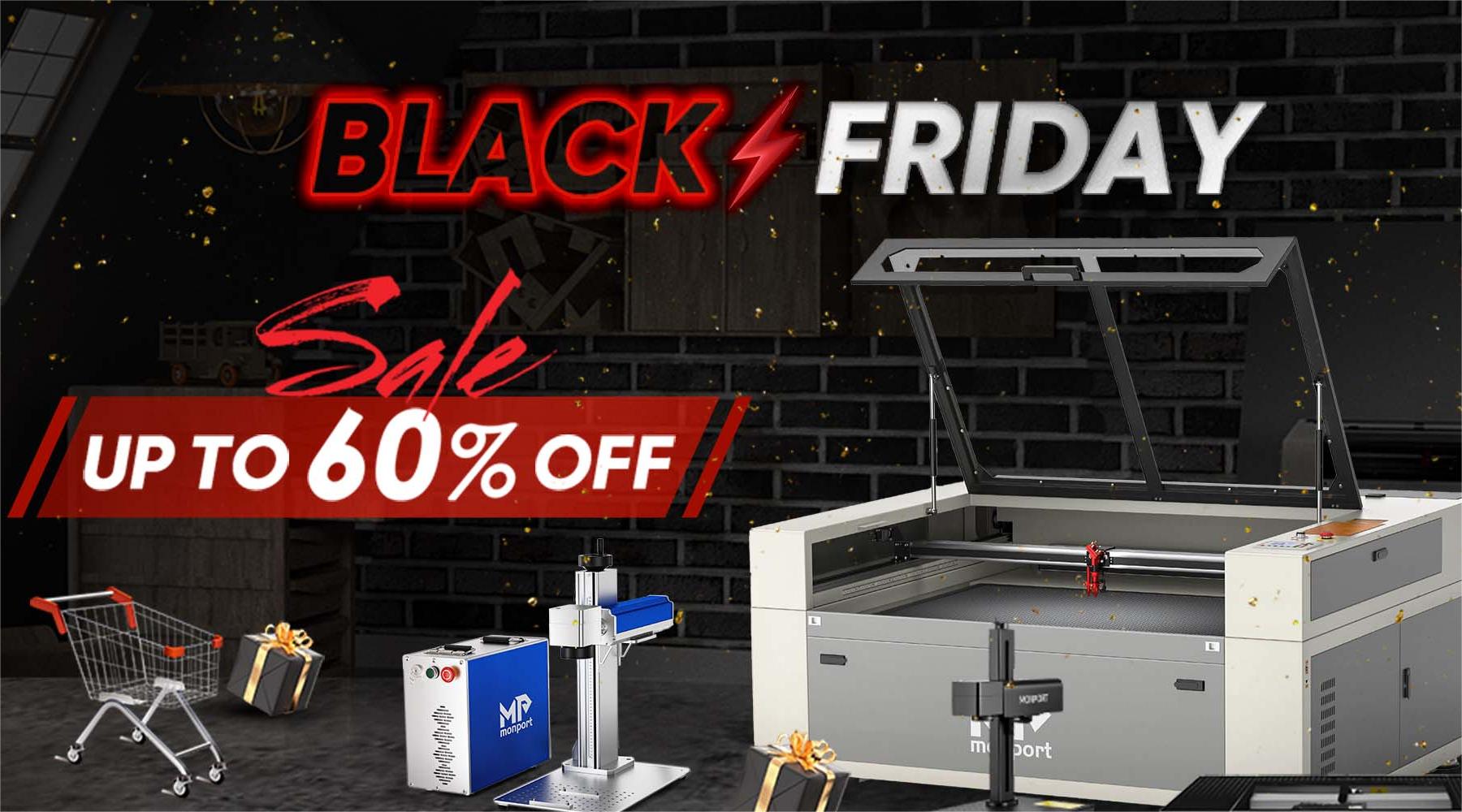 A Comprehensive Guide To The 2023 Monport Laser Engraver Black Friday & Cyber Monday Event
Black Friday and Cyber Monday, the pinnacle of annual sales events, bring forth the most massive discounts. And when it comes to savings, Monport stands out from the crowd. From November 7th to November 30th, without a doubt, this is the opportune moment to acquire your very own laser engraving machine. Monport has unleashed a slew of alluring promotions for BFCM, offering direct discounts, full discounts, half-price draws, and complimentary accessories with every machine purchase. Join me as we delve into these irresistible offers.
Monport Laser Engraver Black Friday Sale: An Overview
Monport's Black Friday & Cyber Monday promotions offer the lowest prices of the year. These promotions include various parts designed to maximize your savings:
1. Save Up To 60%.
During Black Friday, all Monport laser engraving machines have price reductions, of up to $2,000. In addition, there is a full discount when checking out the shopping cart, up to $900 off. At checkout, Monport offers savings: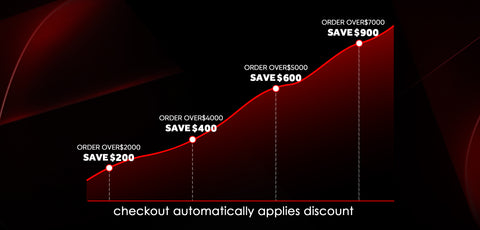 $10 off orders over $100
$20 off orders over $200
$40 off orders over $400
$70 off orders over $600
$100 off orders over $800
$200 off orders over $2,000
$400 off orders over $4,000
$600 off orders over $5,000
$900 off orders over $7,000
2. Free Accessories or Gift Card
Choose two optional accessories or receive a gift card worth $150 as a bonus if you purchase a CO2 laser engraving machine above 80W or any fiber laser engraving machine.
3. Flash sale on 55W Desktop CO2 Laser Cutter
For the first ten customers, you can purchase the 55W Desktop CO2 Laser Cutter at a flash sale price of $1999.99, which is a markdown from its original price of $2999. But if you miss the opportunity, fret not. If you purchase this machine, you can receive $600 off as well as a gift card worth $200 that can be applied towards all machines and accessories.
Click here to see if you're in the lucky TOP 10
4. Chance to Enjoy Half-Price Offer
Customers who make a purchase between November 7th and November 30th may enter the Monport Lucky Draw for a chance to win big. During a live YouTube broadcast, five lucky customers will receive a refund of half the payment amount returned to their payment account, adding a level of excitement and anticipation to the sale. Additionally, during the same live broadcast, Monport will randomly select ten customers to receive consumables as a complimentary gift. To ensure that you receive timely notification of the live broadcast, please subscribe to our newsletter immediately after placing your order.
5. Free DIY Laser Files
During the Black Friday and Cyber Monday sale, every order placed will include seven complimentary DIY laser files. These files are designed to spark creativity and enable customers to begin engraving immediately, enhancing the overall Monport experience.
Monport Laser Engraver Black Friday Most Recommended Machines
Don't miss out on the incredible discounts during Monport's biggest sale of the year on Black Friday and Cyber Monday. We understand that choosing the right machine can be overwhelming, so we're here to help. Take a moment to explore a selection of machines below that have received rave reviews and recommendations from our satisfied customers. We hope this serves as a helpful reference to assist you in making your decision.
Monport 40W Pro CO2 Laser Engraver All-in-1 Bundle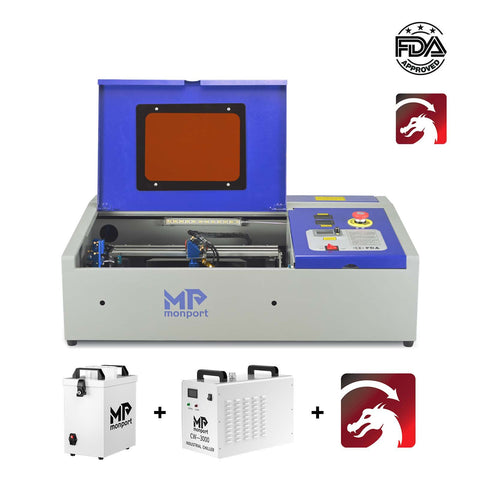 The Monport 40W Pro CO2 laser engraver is a versatile tool that works with materials like acrylic, wood, leather, paper, and rubber. Its precise laser beam provides accurate results, and the Air Assist feature keeps your work area clean. Whether you're personalizing gifts or creating custom designs, this engraver brings your ideas to life with ease.
When engraving acrylic or wood, unpleasant odors, and debris can easily occur. It is recommended to use it with an air purifier. The water chiller ensures optimal performance and longevity for your machine. With high-speed fans and multiple safety mechanisms, it quickly dissipates heat and maintains ambient temperature. Usually priced at $1205.99, the Monport 40W Pro CO2 laser engraver All-in-1 Bundle is now just $799.99. Don't miss out on this incredible discount!
Monport 60W CO2 Laser Engraver & Cutter (28" x 20") with Autofocus

The Monport 60W 20x28 CO2 Laser Engraver & Cutter features a fireproof viewing window and enclosed aeronautical aluminum rail for safety and precision. The autofocus capability ensures consistent focal length and sharp engraving results on various materials. The Ruida Digital Controller supports multiple software platforms, and the machine offers high engraving and cutting speeds. With automatic safety sensors, red dot guidance, built-in air assist, and other features, this laser engraver delivers precision and quality. This 60W CO2 laser engraving machine, which is typically sold for $3199.99, is now available for only $2599.99.
Monport GI60 Integrated MOPA Fiber Laser Engraver & Marking Machine with Electric Lifting

The Monport GI60 Integrated MOPA Fiber Laser Engraver & Marking Machine offers full-color marking capabilities, allowing for vibrant designs on stainless steel, aluminum, brass, copper, and more. It features a compact design, electric lifting focus, and industry-leading heat dissipation technology. With a durable casing, safety features, and a material pack included, the Monport GI60 is perfect for precision marking and engraving.Originally priced at $6999.99, it's now available for just $4599.99. That means you can save a whopping $2000! Don't miss out on this amazing discount!
Join our newsletter and stay updated on all the latest events and discounts so you never miss out!