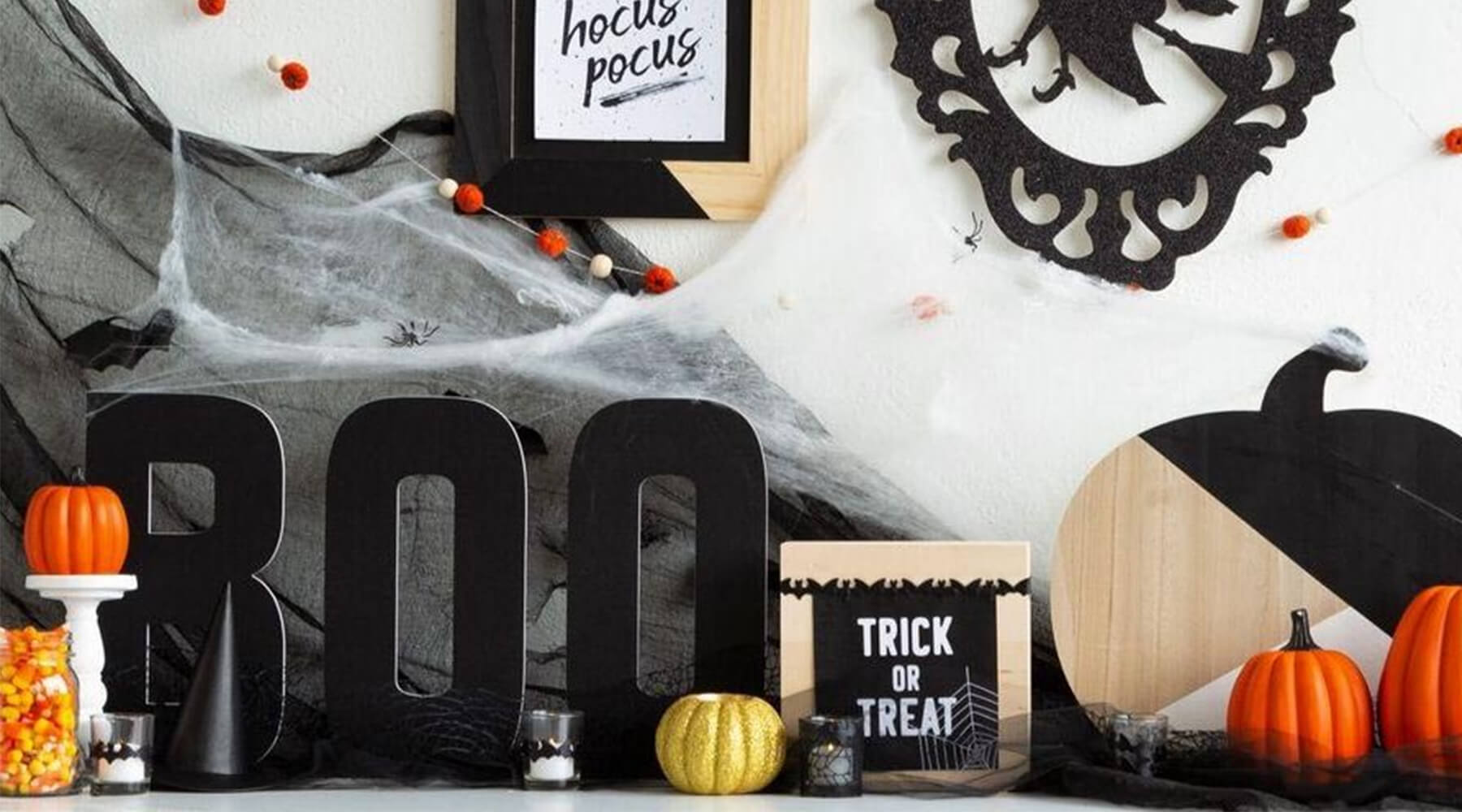 Laser Cutting & Engraving Gift Ideas for Halloween
Halloween is just around the corner. Have you already started making Halloween crafts? People will start to buy some interesting and weird decorations and decorate various places on Halloween. People will not leave any place that can scare people. On this special day, it is necessary to be creative to surprise or scare people. Online and small stores should already be restocking for Halloween merchandise, so it's time to start preparing your carvings so they can be sold before Halloween! If you don't have any engraving ideas yet, or have run out of other interesting engraving ideas, this article will give you unexpected engraving ideas for your laser engraving machine project to make a quick profit on Halloween.
First, people decorate their houses, inside and out. There are all kinds of funny and scary signs and banners everywhere. People wear strange costumes and creepy jewelry like earrings, rings and necklaces. In addition, people carry a variety of character weapons, which can also be made of various metals and sometimes wood. All of these things can be made with laser cutting and engraving machines. Halloween, all kinds of ghosts, pirates, alien visitors and witches have set out. A group of vampires, zombies, witches, Frankenstein and so on appear together, people wear terrible masks, holding a variety of wooden weapons. Paper witches, black cats, ghosts and skeletons hung on the walls, and pumpkin lanterns, grinning or hideous, hung from Windows and doorways. People also make all kinds of pastries, such as pumpkin pie, witch finger cookies, candy and cake, which are very useful in this case. Every year there is Halloween and people try to do something unique. You can make all kinds of custom weird gifts, and there are many possibilities and ideas that can be realized using laser machines. People love to try new things around Halloween, so if your product is new and interesting enough, you're sure to get lots of orders.
First you need to combine Halloween these common elements, such as a ghost, pumpkin, skeleton or bats, and so on some common elements, or some other innovative elements, if you want to create a different carvings, will need to be combined with the present popular terrorist or interesting element, carver to do small business, It is very important to find the right people and channels to buy, according to the characteristics of the specific people to carve more suitable works for them.
Idea # 1. Witches Halloween Shadow Box
A cute wooden Halloween shadow box with haunted houses, ghost trees, and eerie lights. The material needed for the shell is usually template or plywood, and other materials such as felt can also be used, as well as various other LED lights. If you're doing DIY at home with your family, it's perfectly fine to use cardboard boxes. In the process of production, you can carve multiple layers of material and then join the layers together to form different light and shadow effects, or you can directly place the carved plane of the signage in the finished box, through the use of light to create the effect you want.
Idea # 2. Wooden Halloween Sign
Wooden signs or wall hangings are essential for Halloween decorations. People use these to decorate the walls of their houses, shops or any other place. It's a must buy every Halloween, and it's one of the most profitable items. Depending on the size of the logo, you can make a handsome profit.
Idea # 3. Halloween Wreath
Do you like a scary wreath, a moderately scary one, an elegant one or a cute one? So, would you choose a wreath of pumpkins, ghosts, witches, bats, spiders, or something else? Halloween wreaths can be made from multiple layers of wood, or they can be simply carved out of card, which is also very cute when placed in the inner ring of the wreath. It can be used as a home decoration. You can also use it as a wall hanging. Of course, there are other creative, that is, the fiber or thicker cloth cut and bond into a blossoming cloth flowers. Then use other plastic material to carve copy font paste on the garland, this is also a very good idea!
Idea # 4. Halloween Light Box
Halloween light boxes are made using the same principle as splicing small squares. All you have to do is carve four pieces of wood that fit together and splice them together to form a box. Then fill it with small decorative lights, preferably LED flameless candle lights, which are relatively simple to make. These lanterns are perfect for adding a spooky feel to your home or office. The material is usually wood or relatively cheap plywood or whatever you have on hand to make it out of, and everything can be as creative as you want.
Idea # 5. Cake Decoration
This kind of cake toppers is very common, and many customers will often make some birthday cake decorations, wedding cake decorations or anniversary cake decorations. Halloween is not only cake, but also a variety of pumpkin pie or apple juice and other drinks can be placed with these decorations. People give cakes and decorate them with decorations on Halloween. Cake decorations are usually made of acrylic, paper or wood. Or you can sculpt from food, but it's a waste of food. But this aspect needs to pay attention to the safety of the material, it is best to use relatively natural or food-safe plastic to carve.
Idea # 6. Masquerade Mask
The mask is a symbol of mystery, but also a special field of plastic arts, no longer need to consider the fetters of reality, you want the inspiration of the mask, laser technology can help you achieve, the color is under your control, the role is defined by you. In addition to buying human skin masks, people also buy masks with half a face, which you can carve out of felt or flexible materials.
Idea # 7. Skulls Embossing Rolling Pin
You can't forget the rolling pin for Halloween because it's used to make special cookies. All you need is a simple rolling pin and carve different weird characters on it. It is common to buy a rolling pin to make cookies. Perhaps every family already has a practical rolling pin and a custom pattern is needed, or you can pre-empt it by making some classic mini decorative rolling pins. These charming and quirky rolling pins not only decorate and beautify your home, but also make perfect gifts for family and friends.
Idea # 8. Halloween Coffin Box
These free printable coffin gift boxes give your loved ones a spooky treat. You can fill them up with your favorite Halloween gifts. Popcorn has always been a favorite food in our house, so we mixed it up with some weird candy for a fun Halloween snack.
Idea # 9. DIY Halloween Earrings
Wear spooky jewelry such as pumpkin shaped earrings, creepy bats, skulls, witch hats, spiders, crows, etc. Similarly, rings and necklaces can be made of wood. If your machine can carve metal, you can carve anything weird on a metal ring. You can use 3mm plexiglas, wood, plywood, plastic, whatever you like.
Idea # 9. Halloween banner
Wooden signs or wall hangings are essential for Halloween decorations. Halloween banners are very common and are common Halloween decorations that people use to decorate the walls of their houses, stores, or any other place. It is a must buy every Halloween, and as such, it is one of the most profitable items. Depending on the size of the logo, you can make a handsome profit.
Share Your Creations! 
If you made some of these designs or came up with your own, please share and tag us on social media! We would like to showcase our customers' original designs on our blogs and social channels!