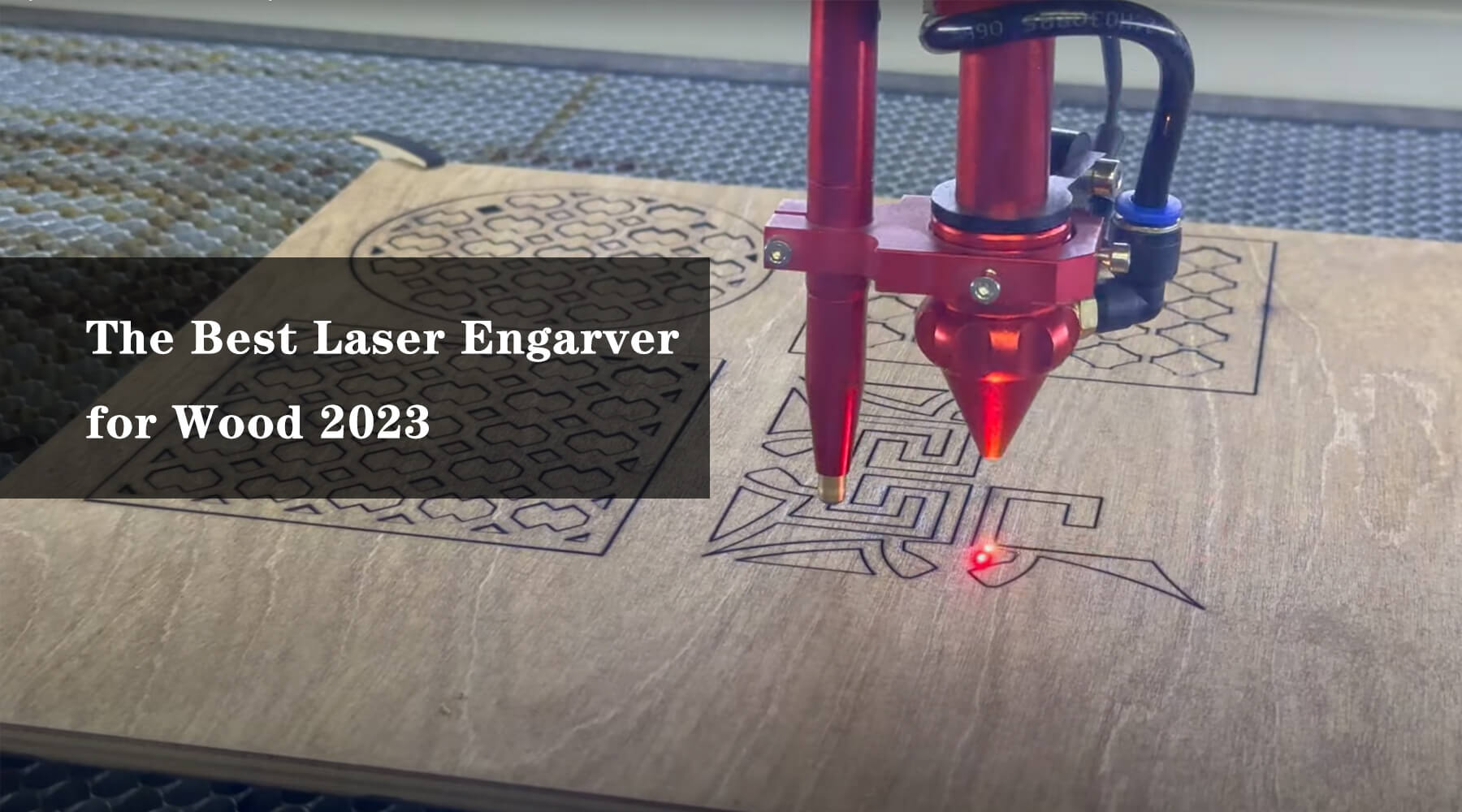 The Best Laser Engarver for Wood 2023
When you are considering what type of laser engraver you should buy for wood, it is a very personal decision. Everyone will have different needs and preferences depending on what they are going to be using the machine for. In fact, there are a lot of things that can affect a machine's suitability for woodworking. We are going to attempt to outline some of these things here so that you can start to make your mind up and choose the best laser engraver available.
Why do you need a laser machine for your woodworking?
As a woodworker, you may have a CNC router, a bandsaw, and all kinds of tools in the worker space. It's no secret that wood engraving is an important and popular art in the laser engraving industry. Therefore, we pay great attention to the development and application of our wood laser machine. Here I would like to take Monport CO2 laser engraver as an example to introduce you to how to choose the right laser machine for your business or engraving application.
How to choose the right laser engraver for wood?
A good wood laser engraver should be able to do a variety of tasks, including cutting, engraving, and etching. Some models are capable of doing all three operations at the same time, while others operate on one process at a time.
When you are looking for the best laser engraver for wood, there are some things you must consider. It is important to have a clear idea of what you need and what your budget is. The following are some of the major questions that come up when buying a laser engraver:

1. What kind of material do you want to engrave on?

This question is important because each material has different characteristics when it comes to strength and heat resistance. You also have to consider how thick or thin the material is before choosing an appropriate machine.

2. How much power do I need?

The power rating of any laser machine tells us how much heat it can generate while working on any metal or other materials. For example, we have 40W desktop CO2 lasers and an industrial laser engraver with a power rating ranging from 80W to 150W.
Power: The more powerful your laser engraver is, the better it will perform when cutting through thicker materials such as plywood boards and MDF sheets. A powerful machine will also be able to handle smaller objects like pens or pencils without any problems at all.
Speed: Speed is another important factor that you need to keep in mind while choosing your laser engraver machine. A faster machine will allow you to complete larger projects in less time which is why it's always recommended to go for faster models.

3. How many features does it have?

A laser machine may be simple or complex depending on its price point and features offered by manufacturers like Monport CO2 laser engraver that offers excellent precision with a high resolution of 4500 dpi.

The most important feature that a laser engraver for wood should have is the ability to cut through thick objects. You can use it on plywood boards and other types of wood with ease. It comes with an automatic switch-off mechanism that stops the machine from overheating when you are working on a large object. This makes it perfect for commercial use as well as home applications.
 

Best Laser Engraver for Wood

Monport CO2 Laser Engraver is a high-quality and powerful machine that can be used to make your work easier and faster. It has many features that make it stand out from other models in the same category.
Monport 60W CO2 Laser Engraver 
Material: 1/2 in Baltic Birch Plywood
Cutting speed: 4mm/s
Cutting Power: 45%
Monport 100W CO2 Laser Engraver
Material: 1 in Baltic Birch Plywood
Cutting speed: 4mm/s
Cutting Power: 45%
Highly durable – This is an important feature because it ensures that your machine will last for years without showing any signs of wear or tear. Monport co2 laser machine has a built-in air assist and an onboard exhaust fan, which is necessary for wood laser engraving.
Fast working speed – Monport CO2 laser engraver work in much the same way as your standard unit, but handle materials such as plywood, MDF, compressed wood, and even acrylic! This means that you will spend less time doing your job than if you were using another model with lower speeds.
Conclusion
It is worth mentioning that wood laser engraving and cutting machines can not only used for woodwork but also for some other materials and the main ones are Aluminum, Stainless Steel, Plastic, Glass and so on. So no matter what industry you are in, Mp4 co2 laser engraver is your good choice.