How to use rotary axis of CO2 laser engraver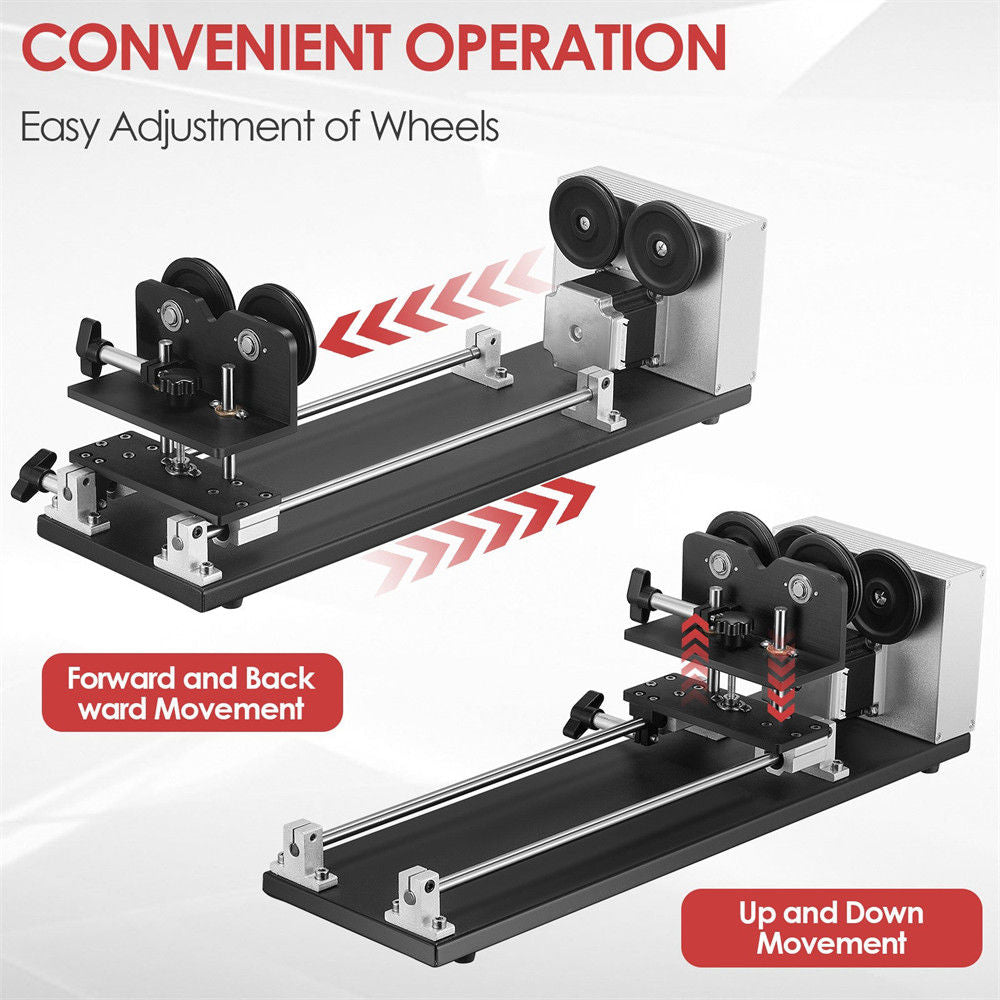 Monport 4-Wheel Rotary Axis for 50W-150W CO2 Laser Engraver
Monport 4-Wheel Rotary Axis is a device that can be used to attach a CO2 laser engraver to a rotary axis, allowing the laser to engrave cylindrical objects.

The Monport 4-Wheel Rotary Axis has four wheels that support the object being engraved, and a motor that rotates the object as the laser engraves it. It is designed to be used with CO2 laser engravers that have a power range of 50W to 150W.
Benefits of using Monport 4-wheel rotary axis for laser engraving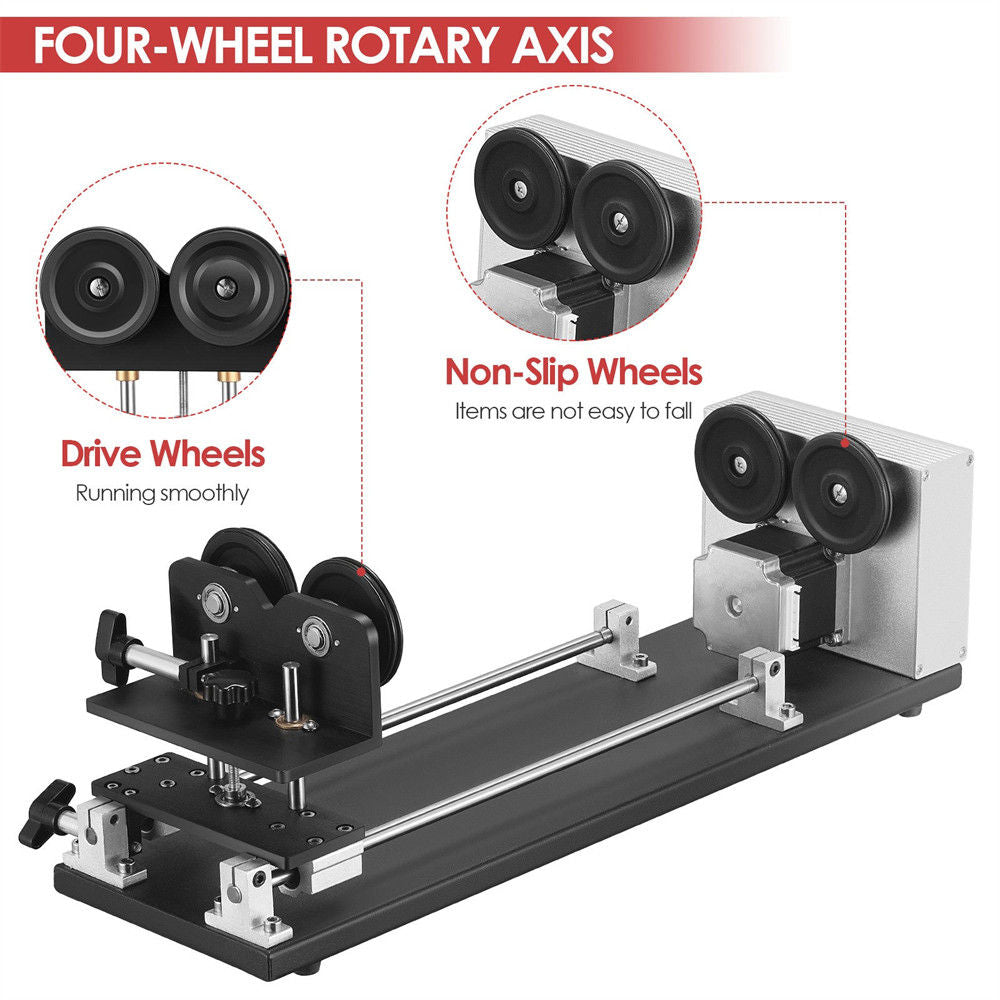 Improved stability: The additional support provided by the fourth wheel can make the rotary axis more stable, which can be beneficial for larger or heavier objects.
Greater accuracy: The added stability can also lead to more accurate engravings, as the object being engraved will be held more securely in place.
Greater versatility: A 4-wheel rotary axis may be able to accommodate a wider range of object sizes and shapes, as the extra wheel allows for more support and adjustment.
Ability to handle more complex engravings: The added stability and accuracy of a 4-wheel rotary axis can make it easier to create multi-dimensional, complex engravings.
Longer lifespan: The added support and stability of a 4-wheel rotary axis may also result in a longer lifespan, as it is less likely to experience wear and tear from handling larger or heavier objects
Lower your bed all the way down and take out the honeycomb tray or the drop tray.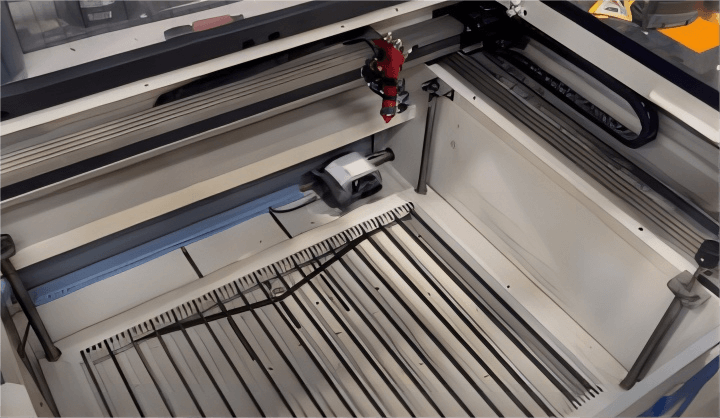 Unplug your Y cable.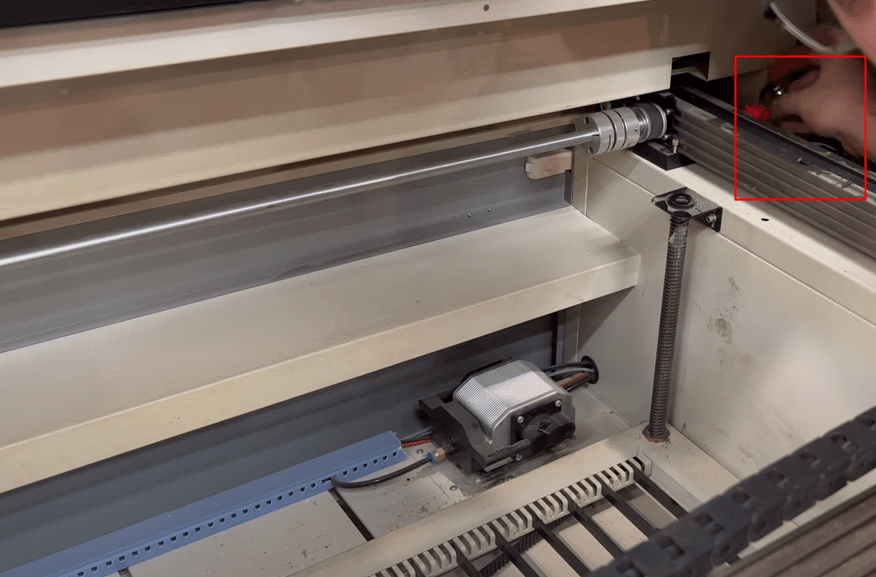 Unscrew the male end of rotary axis and the female end will be exposed.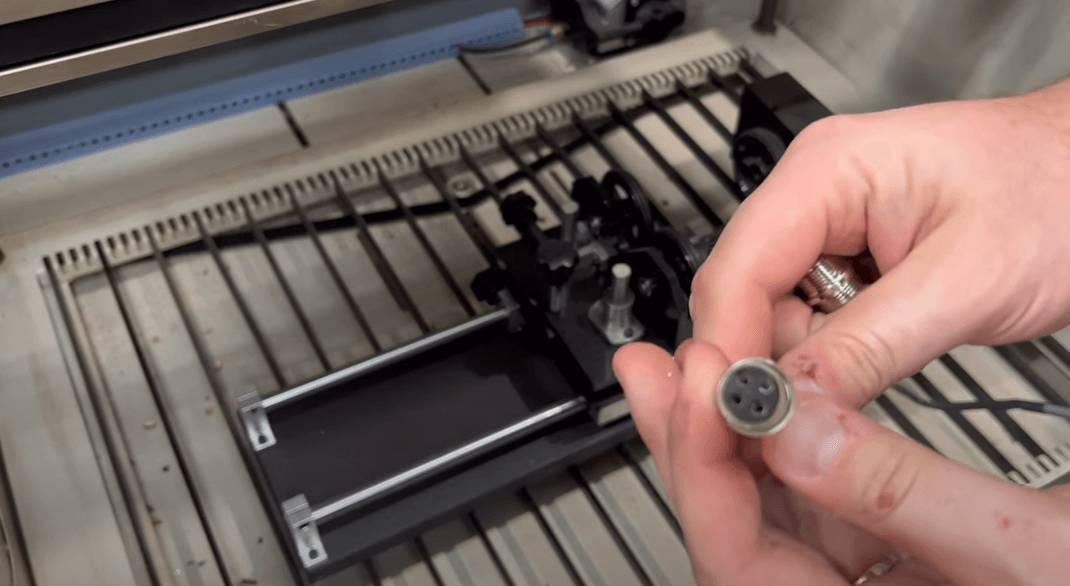 Then insert the female end into the interface of the Y-axis.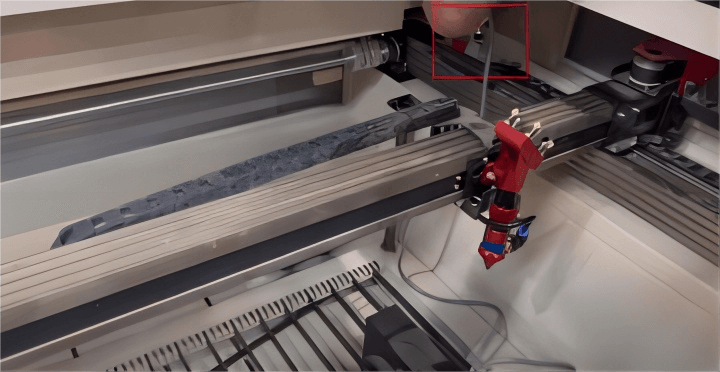 Now that everything is plugged in, you can place the object you want to engrave on the four-wheel rotary axis.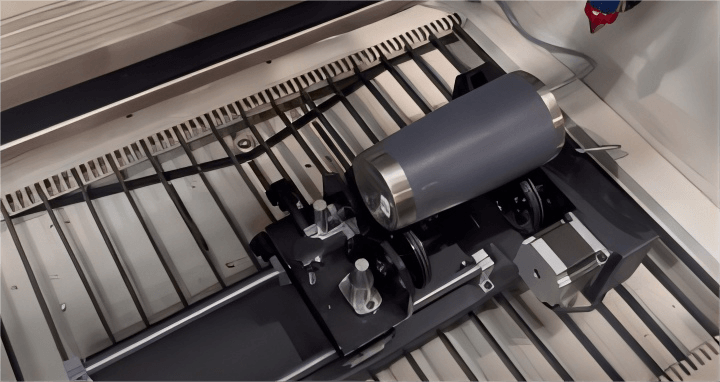 Finally, set the parameters of the rotation axis on the LightBurn, and you can start carving.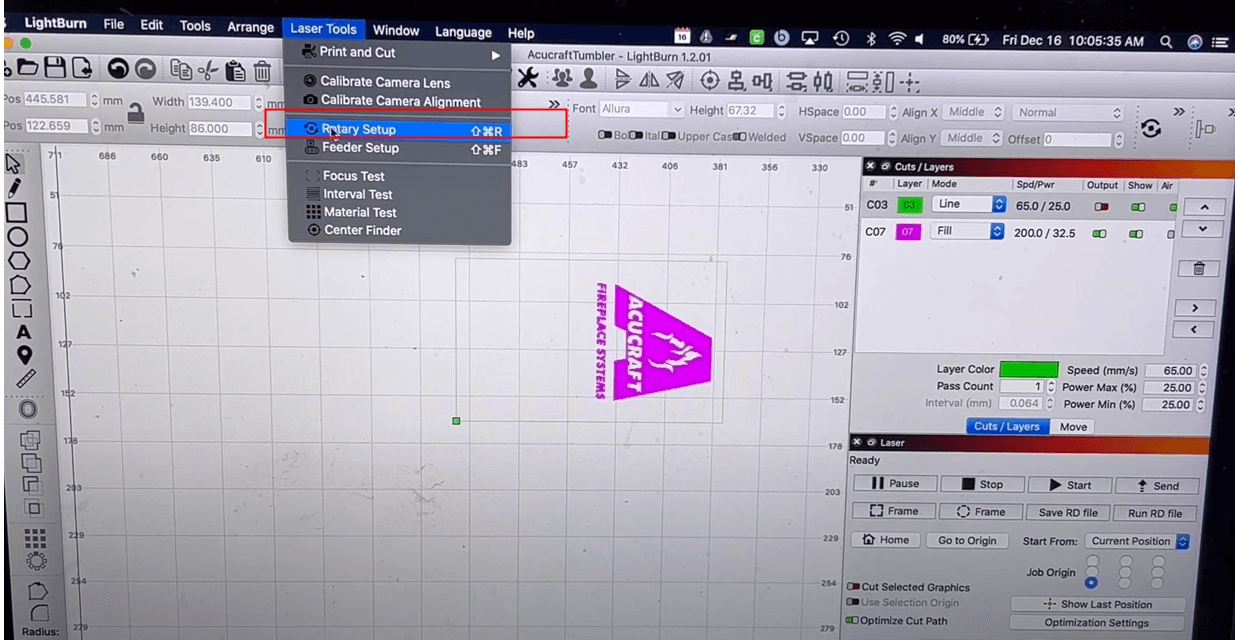 Watch the video to learn more about how to use rotary axis of CO2 laser engraver